Central Dispatch
See at a glance all unassigned orders and watch as they match to taxis. Assign orders to taxis as needed before auto match. Many management reports are available. Track all taxis at once and view the status of each. Map is updated every 15 seconds.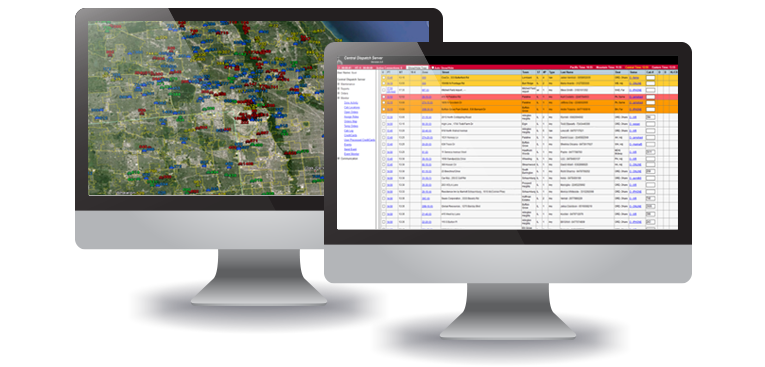 Driver App
Drivers receive all order information on their Tablet or Smartphone. Once the order is accepted, Google Navigation automatically directs the drivers to their destination.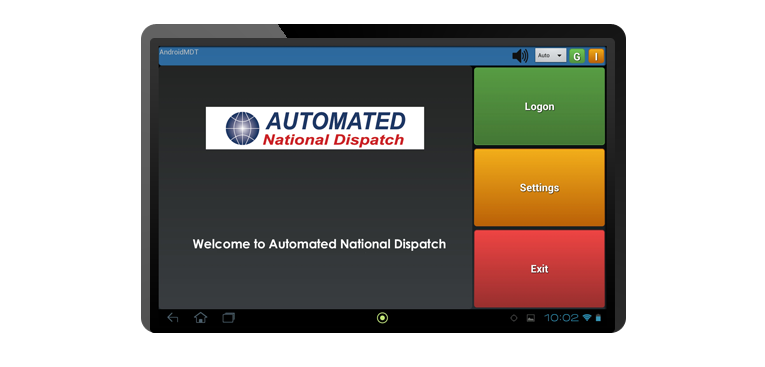 Customer App
Order for now or later, track, pay, check, change, cancel. View upcoming and past orders. Add common locations, credit card information for quick pay during ride and rate the driver/ride.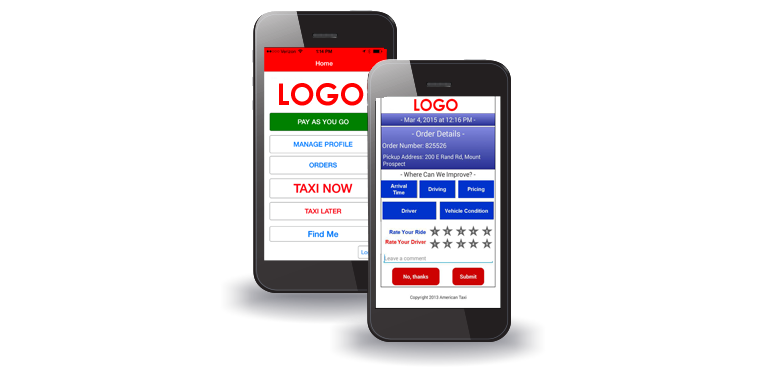 IVR - Automated Phone Ordering
Once a customer's profile is built in your system, they never have to speak to an operator again. Their phone number is recognized so they can order, check, change or cancel at any time without ever having to speak to an operator. Commonly used locations are stored with their profile.
Custom Website
Present all your business information plus online ordering. Customer can edit their profile, add commonly used locations, phone numbers and payment information, order, check change or cancel orders any time without ever speaking to an operator.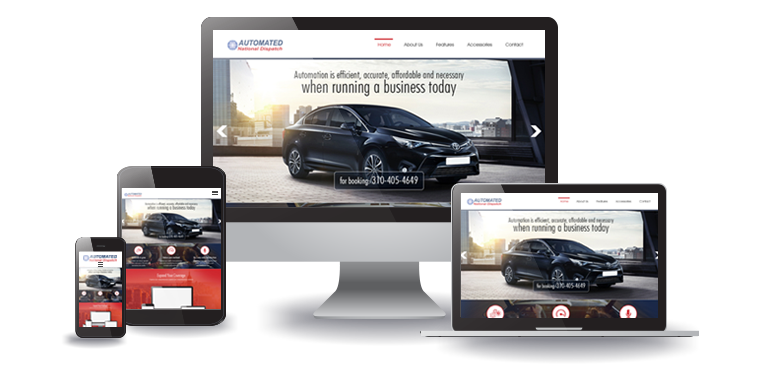 Actual Results
Actual Results from an 800 Cab Fleet - 75% Automation!